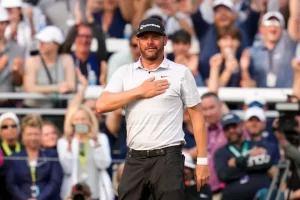 Over the weekend PGA Club professional Michael Block has been an inspiration to all of us mere golfers that dreams can come true.
Heading into his final round at the PGA Championship at Oak Hill on Sunday, it seemed like Michael Block's week couldn't get any better.
That is until he hit his tee shot on the par-3 15th hole.
Block, the 46-year-old PGA playing pro at Arroyo Trabuco Golf Club in Mission Viejo, California, took aim at the green and hit a beautiful shot that was right in line with the pin.
As the ball came down, it dunked into the hole for an ace, and the crowd went ballistic.
Block has now started to get invitations from other tournaments and US$288,000 is already heading to his bank account.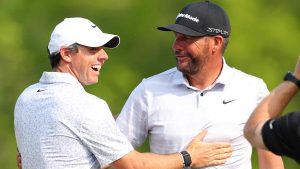 Maybe a certain Mr Norman might be calling soon too.
It just shows it pays to keep competing in tournaments and you never know maybe it will be your turn to tee up next to Rory McIlroy.
Closer to home over 1,000 amateur golfers are preparing to fly into Thailand and Vietnam to participate in several tournaments organised by Golfasian. https://www.golfasian.com/events/
Maybe they will not walk away with US$288,000 but you never know a few holes in one could be on the card, and they sure will enjoy a lot of golf on championship courses.
This post has already been read 21 times!