By Mike Bridge, Asian Editor for Destination Golf Travel
There are occasions when it is wonderful to just get away from the urban noise and head for a round of golf with friends at a genuine country golf course.
Recently I drove from Pattaya to experience the Chatrium Golf Resort Soi Dao's 18 holes, originally created by course architect Denis Griffith. He also created the Thai Country Club course near Bangkok.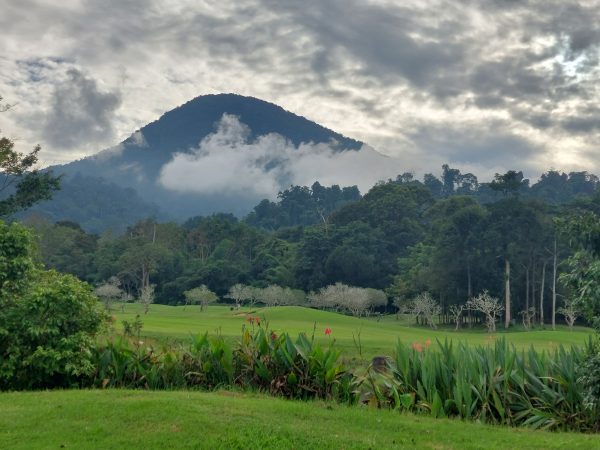 It was well worth the three-hour drive (or just over four hours from Bangkok) as this Thai resort just north of Chanthaburi lies nestled amidst the inspiring beauty of Soi Dao Mountain.
Soi Dao is a par 72 18-hole golf course running at a fairly long 7,143 yards from the black tees down to a more manageable 5,237 yards from the red tees.
The course was brilliantly upgraded in 2015 by Khun Pirapon (Ope) Namatra of GolfEast, one of Thailand's premier golf course design firms.
Khun Ope may be familiar with many golfers as Golf East also designed Banyan Golf Club in Hau Hin and Nikanti Golf Club in Bangkok.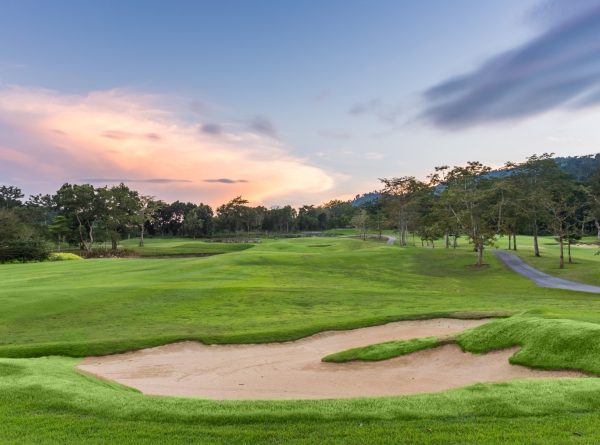 Both Griffiths and Namatra have made use of the natural rolling terrain to create a real country-style masterpiece.
Every hole here is a true challenge offering relatively wide but sloping fairways, water hazards, a number of strategically placed bunkers and several raised undulating greens.
The mountain range is noticeable on most holes and to add to the fun there is an abundance of wildlife, colorful shrubs, and local flowers along with some very majestic tall mature trees bordering the fairways.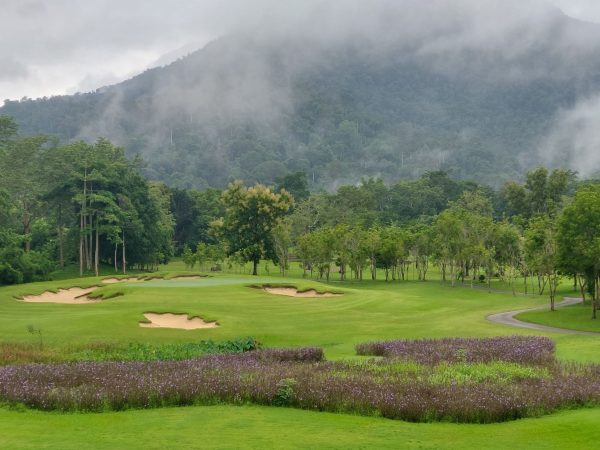 There are even signs telling us to beware of the Elephants, who are known to sometimes take a stroll in the early morning.
We played on a relatedly cool day with the mist lingering over the mountains, and the overall effect was magical. A photographer's dream!
I have experienced a few away-from-it-all-all courses where the facilities were to be honest a bit tired.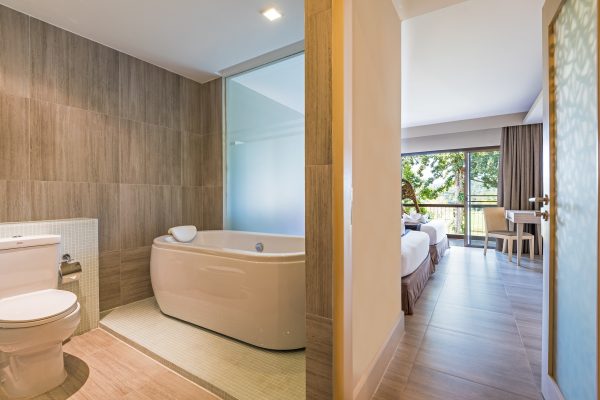 However not here as the Chatrium Hospitality group now runs the resort like clockwork.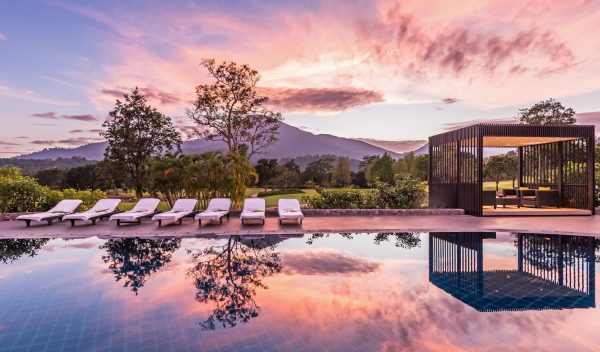 Apart from a superb golf course, there is a 47-room 4-star hotel overlooking the course with a relaxing swimming pool.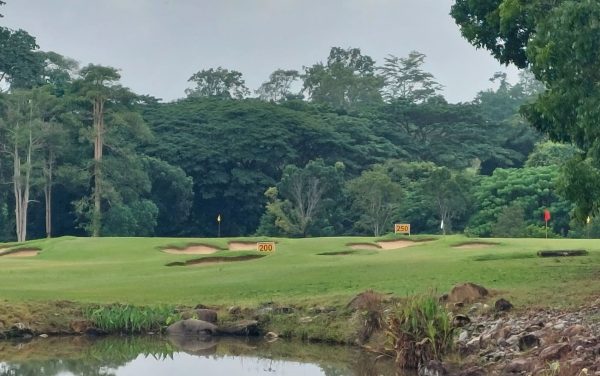 I normally take for granted driving ranges, but here their range is set up like the course with bunkers up to 300 yards, putting green, and even a water hazard. Some say it is the best driving range in the country.
The resort has a very modern clubhouse with male and female locker rooms, a well-equipped pro shop, and a large restaurant and bar.
Whether you are enjoying breakfast, lunch, or dinner you even have the choice of dining inside or on the large terrace overlooking the course and the mountain.
Great for sunsets and by the way, their Chocolate Lava Cake and ice cream was almost as good as my round of golf!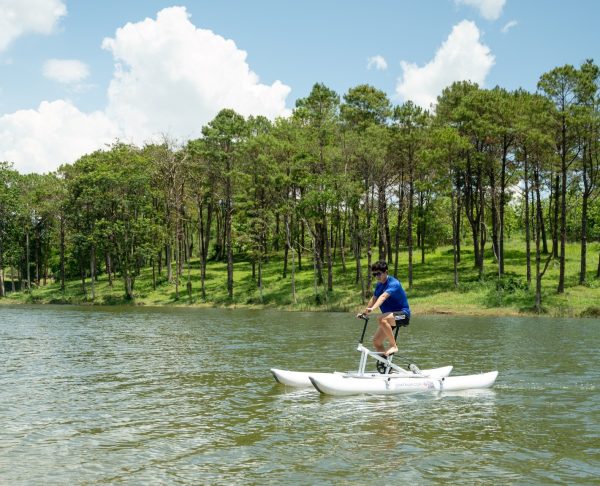 Spread across 395 acres, the resort also provides plenty of activities for everyone including taking a bicycle for a ride to jogging along their 4km drive. They even have a water bike to use on their lakes and soon they will also add a kid's play area.
Not too far from the Cambodian border at the foothills of a wooded mountain range, Chatrium Golf Resort Soi Dao is exceptional as it allows golfers to immerse themselves in the region's captivating mountainside charm while playing on a challenging well-maintained top-class golf course.
After 24 hours the magic had taken over and I was feeling totally relaxed.
This post has already been read 17 times!