With all the issues with the PGA and LIV golf, just entering tournaments these days is really tough.
However, throughout the year, golfers from around the world can play Asia's finest public and private golf courses in a multi-day tournament format, unlike anything else ever produced for amateur golfers.
And the good news is they don't need to go to Qualifying School or even Monday's pre-qualifier to enter that week's tournament!
Golfasian seems to have hit on a successful format where amateurs can play in tournament-style events with competitors from around the globe.
Not only are there great courses to conquer but even your caddie will have a bib with your name on the back just like Tiger at the Open!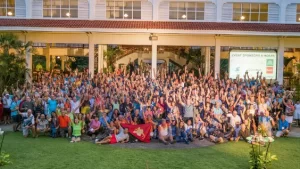 Over 600 players turned up for their Centra World Masters in Hua Hin last year https://www.thailandworldmasters.com/ and there are tournaments planned in 2023 in Phuket, Pattaya, Hua Hin even Danang in Vietnam.
There is still time to enter the Amari Hua Hin Skins Golf Week 2023 in March so check out the full list of events here https://www.golfasian.com/events/ and start practicing.
Possibly the friendliest tournaments in Asia and certainly a lot more fun too.
This post has already been read 10 times!