Santiburi Chiang Rai Country Club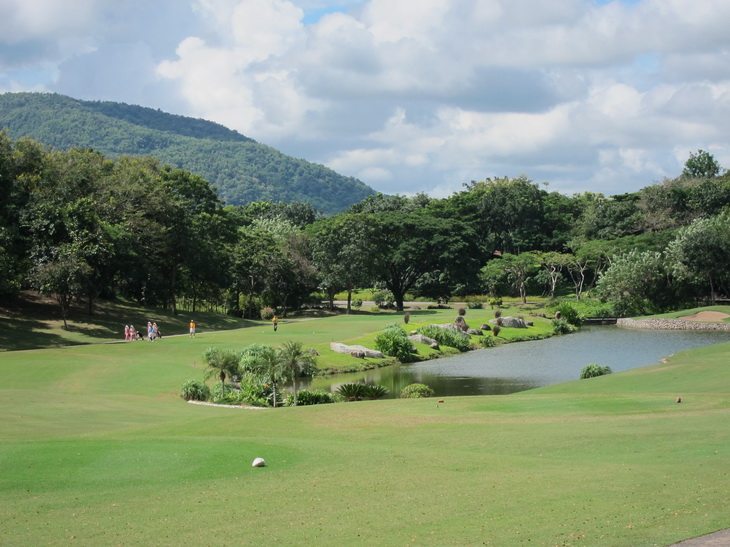 Chiang Rai in far northern Thailand is a bit off the beaten path for most foreign tourists golfing in Thailand. However the Robert Trent Jones Jr. designed Santiburi Chiang Rai Country Club is a name that often comes up when Thai residents talk about their favorite Thai golf courses. 
While there is no one single outstanding quality to the course, it is instead a combination of factors that all come together in creating a thoroughly enjoyable playing experience: the scenery with rolling terrain and tree lined fairways, challenge, playability, diversity, maintenance and service.
Jack Nicklaus once said that "Golf is a better game played downhill", and Santiburi uses this concept to great effect with several elevated tees and downhill holes which invite golfers to 'tee it up and have a go'.  The clubhouse itself sits on one of the highest points of the property, providing excellent vantage points for viewing the action on #9 and #18 as well as creating elevated tees for #1 and #10.
Donald Ross preached that the first hole of any golf course should be designed to allow golfers an encouraging start without too much trouble.  The opening hole at Santiburi does this with a medium length par five that has enough elbow room both left and right that mishit shots can at least be found and played.  However miss the fairway and you will quickly learn what gives Santiburi its primary line of defense:  the Rough.